Private Helicopter Travel Offers the Quickest Way to Bypass Crowds and Maximize Valuable Time.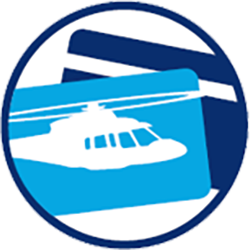 SIKORSKY'S LEGACY, KING ARTHUR'S SWORD
The Excalibur Card's name honors Sikorsky's long and ongoing history of innovation, including its Excalibur, VS-44, four-engine, commercial flying boat. Designed in 1937 for transatlantic, long-distance air travel, and named after King Arthur's fabled sword, it held more than 40 passengers. Excalibur's sister aircraft, the Excambian, is displayed at the New England Air Museum in Connecticut, after a decade-long restoration completed by mostly retired Sikorsky volunteers.
A HELICOPTER CHARTER CARD THAT FITS YOUR PLANS
The AAG Excalibur Card offers a helicopter charter card that reduces the rates of on-demand charter without making a long-term commitment. We guarantee availability with 24 hours' notice. A quick trip to the country club or out to your home in the Hamptons? Fly anywhere throughout the Northeast with no blackout dates. Excalibur Card gives you the freedom to fly without tying you down. 
EXCALIBUR HIGHLIGHTS
Sold in 10-hour increments
Only pay for occupied hours
Guaranteed availability
No long-term commitment
No blackout dates
Need supplemental lift for your corporate flight department? Excalibur bridges the gap.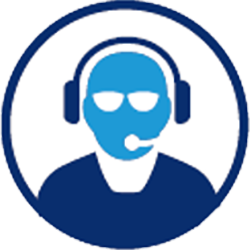 AAG Helicopter Charter Services facilitates your trips with a highly trained staff of flight coordinators specialized in private helicopter travel. The team is always available and ready to plan your next trip.
Our Sikorsky S-76 helicopters turn a 60-minute limo ride from Manhattan to LaGuardia into a 5-minute flight. Think how much time you would save versus a typical trip to Philadelphia, Boston or Washington D.C.
AAG'S SIKORSKY ADVANTAGES
Spacious and quiet cabins for up to 8-passengers
Handcrafted wood cabinetry, tailored upholstery
IFR capabilities for safe flight in reduced weather
Twin-turbine engine power and reliability
For more than three decades, we've operated helicopter charter flights throughout the region by utilizing the northeast's largest fleet of Sikorsky S-76 helicopters.
AVOID THE AIRPORT HASSLE
Cut through the long lines on the tarmac by skipping the busiest airports and charter with AAG to meet your plane at any airport.  By flying fast above the congestion, you'll save hours on your total travel time. 
Take advantage of AAG's airport transfers, connecting one of Manhattan's three heliports with seven tri-state area airport locations. At an all-in rate that allows you to shave hours off driving between New York City and its regional airports, get to commercial or private flights faster, with zero hassle.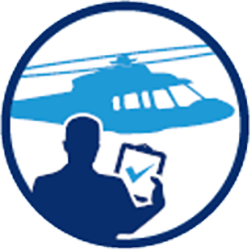 SIKORSKY AIRCRAFT MANAGEMENT - YOUR HELICOPTER, OUR EXPERTISE
With more than 30 years of experience, individual and corporate owners take advantage of our vast experience with Sikorsky S-76 helicopters. We only fly Sikorsky, and we're part of the corporate family, so we know how to handle the best. We'll handle every detail and treat your helicopter like it's our own.
The logistics of owning and operating a helicopter can be time-consuming and complicated, trust AAG to care for your helicopter with expert maintenance technicians and highly qualified pilots. Our managed customers see considerable cost savings compared to owners who undertake all expenses by themselves. Your aircraft is in the care of the industry's leading maintenance technicians and flown by the most experienced pilots.
THE BEST CARE IN THE BUSINESS
Validated Safety Management System
Offset expenses with charter service revenue
Dedicated scheduling and support personnel
Highly trained pilots and technicians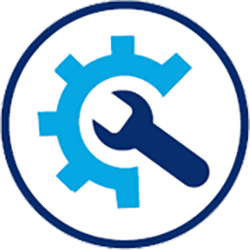 SIKORSKY AIRCRAFT MAINTENANCE SPECIALISTS
All mechanics are Federal Aviation Administration (FAA) licensed Airframe & Powerplant (A&P) certified, including S-76D™ specialty training. Our knowledgeable and highly trained technicians know every part of the Sikorsky S-76 inside and out. We handle all facets of maintenance and repair for your helicopter, including regular engine maintenance, airframe repair or complete refurbishment. We've earned the highest FAA rating in each service and receive the NBAA Aviation Maintenance Department Safety Award each year.
Sikorsky-owned and authorized
FAA's Diamond Award recipient
S-76 and S-92 capabilities
Part 145 certified repair station
Utilize our fleet while your helicopter is out of service
55,000 square feet of dedicated hangar and office space
Contact Us
Associated Aircraft Group, Inc.
Hudson Valley Regional Airport
32 Griffith Way
Wappingers Falls, NY 12590