Explore Orion Mobile App
August 18, 2022
The countdown is on for NASA's Artemis I launch – the beginning of a series of missions that will bring humans back to the Moon and, one day, to Mars.
When humans make these journeys, it will be in the Orion spacecraft, designed and built by Lockheed Martin.
During the Artemis I mission, Orion will travel around the Moon and back, and to help you follow along, Lockheed Martin is launching Explore Orion – a free mobile app that will give you a behind the scenes look at the world's only spacecraft designed for deep space.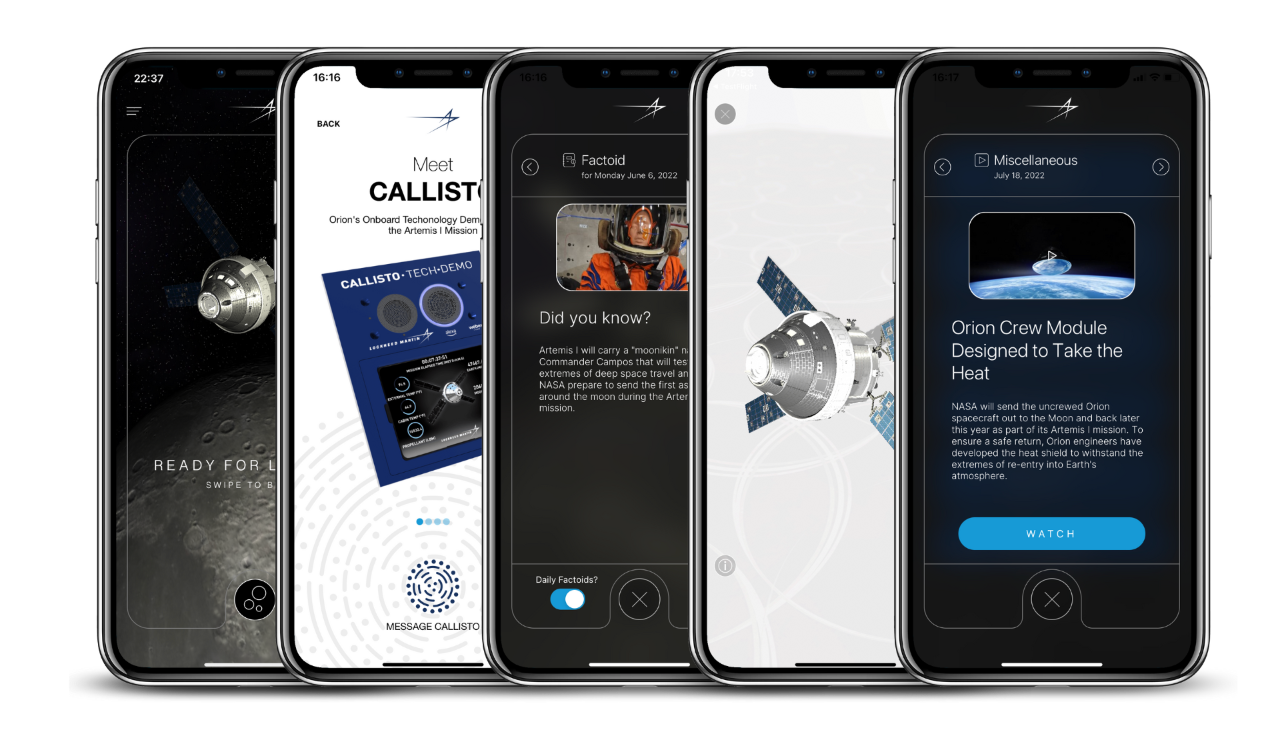 Sneak Peak of What's Inside
Explore Orion features space and Orion-themed trivia, videos and quizzes, which will be updated frequently with new content leading up to and during the Artemis I mission.
In addition to all things Orion, the app features a special section for Callisto - a unique, vehicle-connected crew interface technology demonstration, which includes Amazon's Alexa voice-activated virtual assistant and Webex by Cisco, a video communication and collaboration software tool.
Callisto is one of several payloads flying on the Artemis I mission to demonstrate how voice technology, AI and portable tablet-based video conferencing can help improve efficiency and situational awareness for those on board the spacecraft, providing access to real-time mission information and a virtual connection to people and information back on Earth.
With Explore Orion, users can submit comments to Callisto as it travels around the Moon. Comments will be displayed on Callisto's screen throughout the Artemis I mission and replays will be made public so you can see your comment in space.
The app also lets you to explore a 3D model of the spacecraft and get your Orion questions answered by the engineers who built the spacecraft.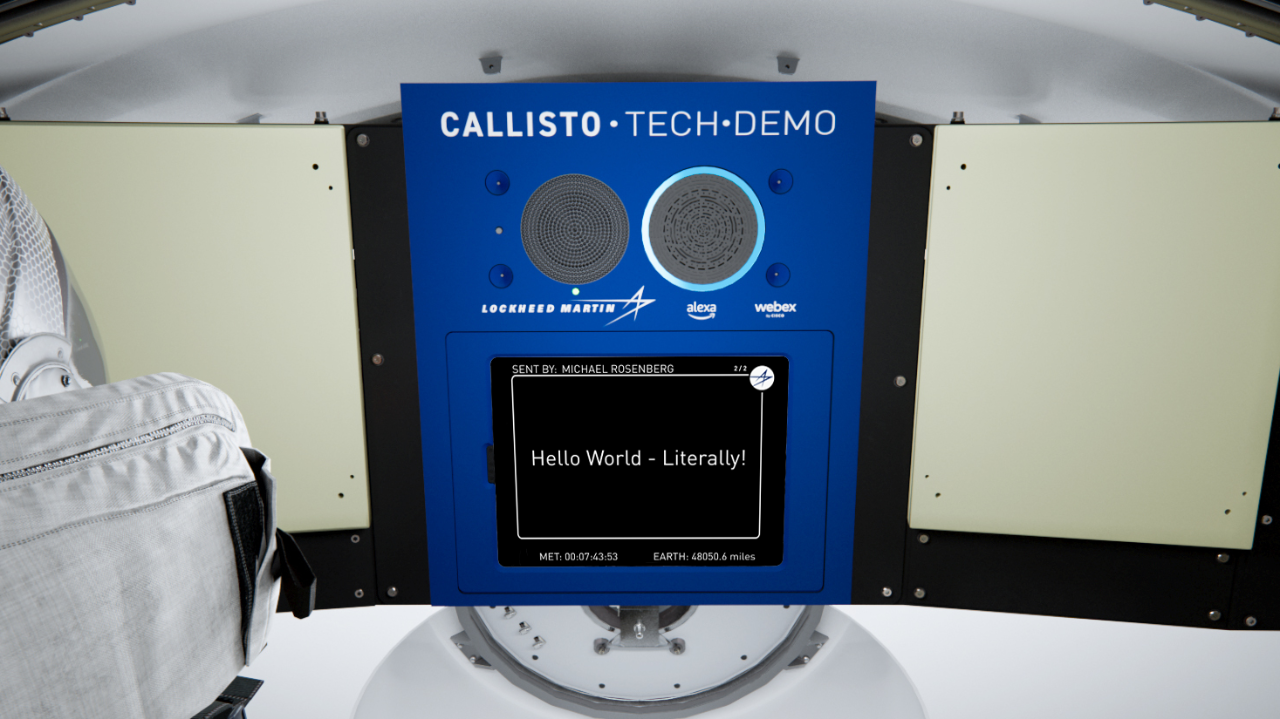 Explore Orion is free and downloading the app is easy – it is available on the App Store and Google Play.