Callisto - Taking Hybrid Work to New Heights
January 05, 2022
When the NASA Orion spacecraft, built by Lockheed Martin, heads to the Moon in 2022 for NASA's Artemis I mission, there won't be a crew on board. Among other instruments and experiments,
Orion
will carry a unique technology demonstration payload called Callisto that may one day become an invaluable aid for astronauts. 
Lockheed Martin worked with NASA to set up a Space Act Agreement to fly the payload on Orion. Then it teamed with Amazon and Cisco to develop and integrate Callisto's hardware and software components. Its next-generation technology features Alexa and Webex capabilities that have been customized for space.
"Callisto will demonstrate a first-of-its-kind technology that could be used in the future to enable astronauts to be more self-reliant as they explore deep space," said Lisa Callahan, vice president and general manager of Commercial Civil Space for Lockheed Martin. "Callisto is a shining example of how new partnerships with commercial technologies can benefit future human deep space missions." 

Callisto is designed with a specific user in mind: astronauts and mission operators supporting future missions to deep space. On Callisto, Alexa is testing whether it may be able to provide future astronauts with information on flight status and telemetry – including things like spacecraft orientation, water supply amounts or battery voltage levels – and even change the temperature or color of the lights in the crew module through simple voice commands.
Callisto includes local processing technology that allows Alexa to operate in places without an internet connection for the cloud-based services used on Earth. A custom-built version of Alexa will connect directly to Orion's computer and its own onboard data. Mission-specific voice requests will be processed locally onboard the spacecraft so Alexa can respond almost instantly.
"Callisto uses much of the technology that powers Alexa-enabled devices here on Earth," said Philippe Lantin, principal solutions architect for the Alexa Voice Service at Amazon. "For example, the local processing software in Callisto is the same technology that lets you interact with Alexa when you lose Wi-Fi connectivity at home or drive through an area without cell reception."
"At the same time, we had to invent a lot of new technology to bring this to life. Working with Lockheed Matin, we made adjustments to ensure Alexa worked well in this unique acoustic environment, and we ingested new types of data from Orion to help tailor how Alexa will respond. We learned so much along the way, and now we're excited to see how things perform during the mission."
For questions that can't be handled locally onboard Orion, Amazon and Lockheed Martin have integrated Alexa with NASA's Deep Space Network – allowing the payload to test routing information to the cloud. This could allow Callisto to support an even wider range of requests about things like recent news or sports scores, potentially helping keep crew members more connected to life back on Earth.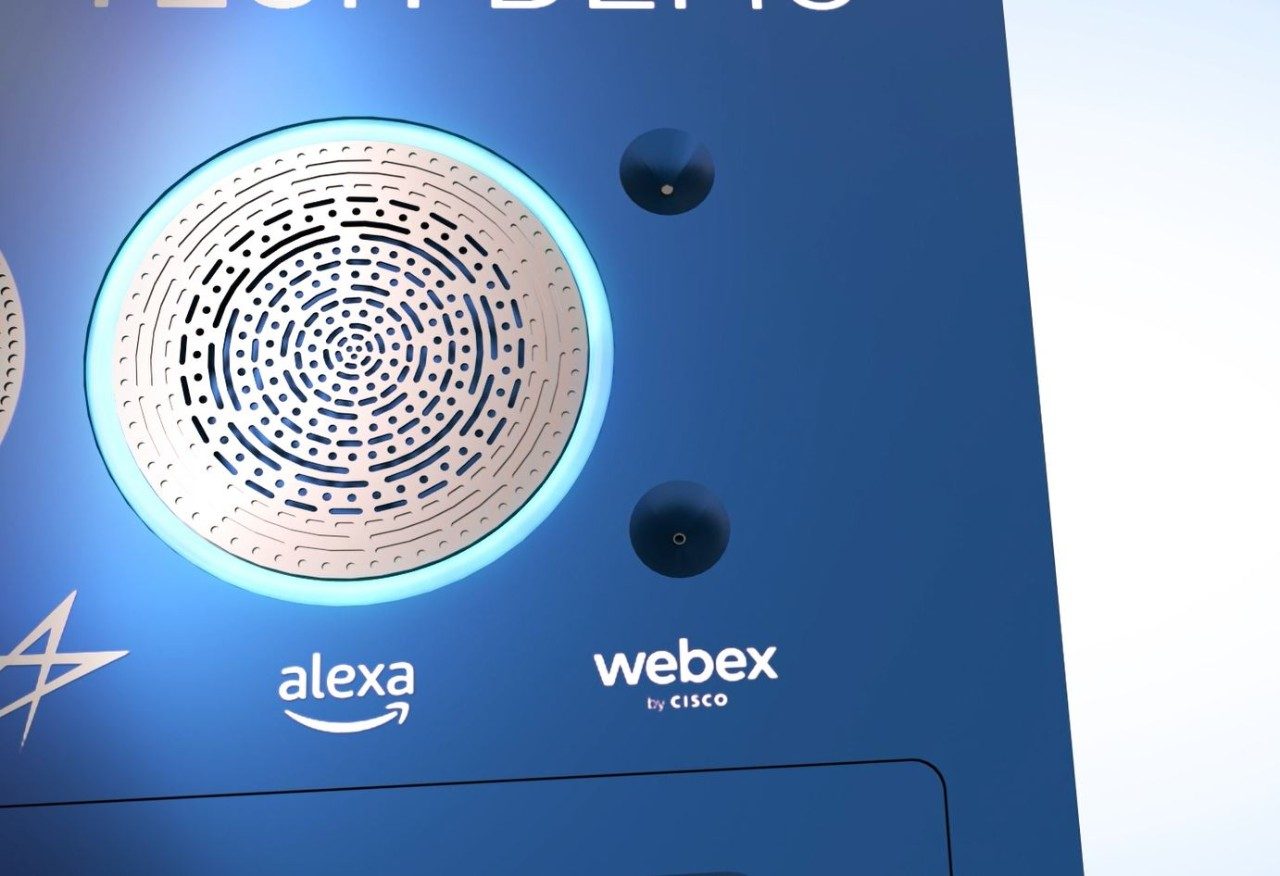 A custom, state-of-the-art version of Webex running on a tablet will allow testers – or virtual crew members – to assessment the capability to videoconference and collaborate between the payload onboard Orion and with the Webex video devices in mission control in Houston without the long delays of conventional video telemetry systems.
Callisto expects to demonstrate Webex's latest video compression technology to improve video quality and reduce bandwidth requirements. The Webex capability in the payload mission control also includes a virtual whiteboard collaboration tool.
"Never before has this type of communication been possible, pushing the boundaries of hybrid work to the edges of space," said Jeetu Patel, executive vice president and general manager, Cisco Security and Collaboration. "With Callisto, Webex is testing how it could make future astronauts' jobs easier while creating powerful communication with the command center and loved ones."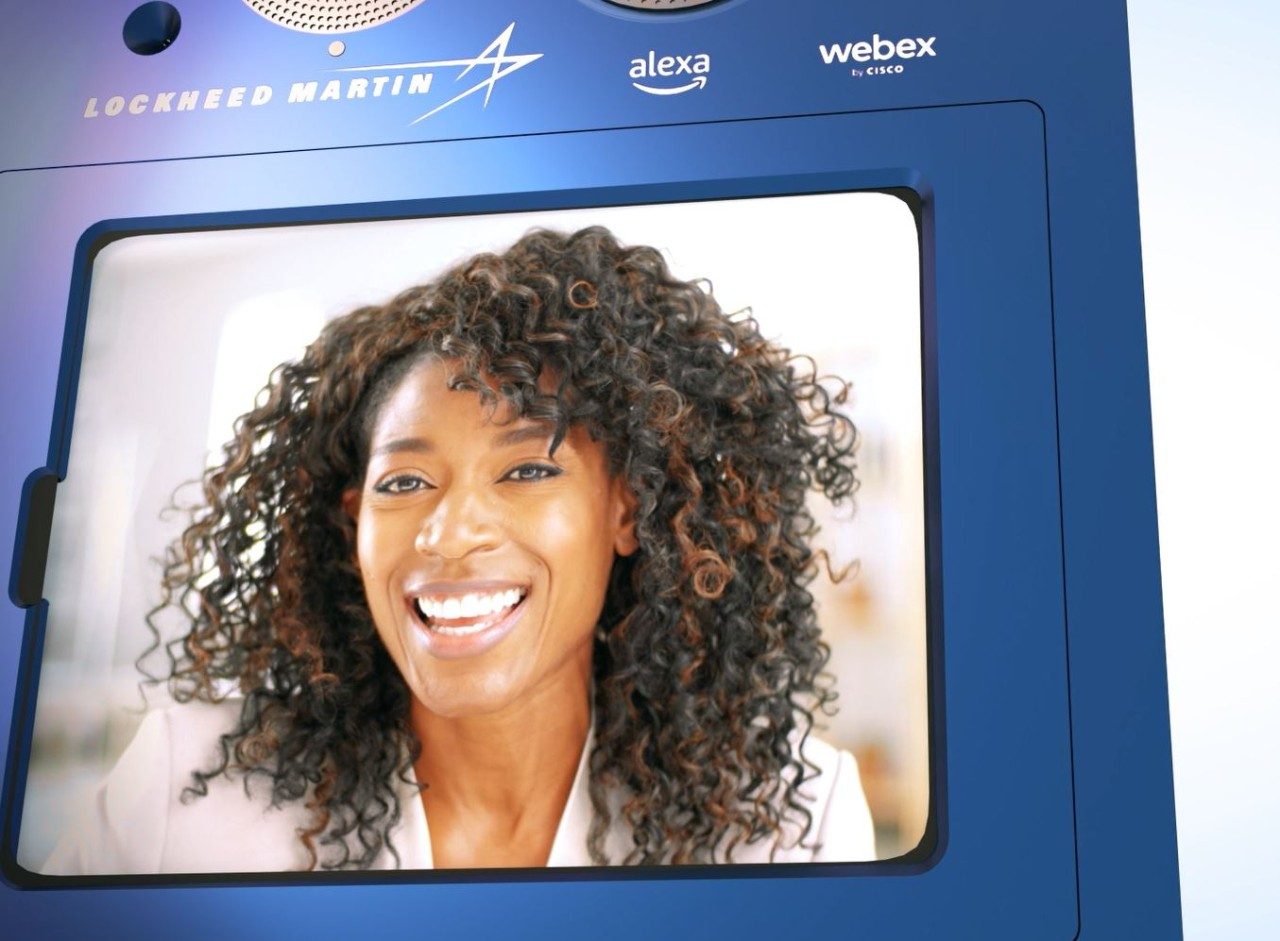 Callisto has the potential to reduce crew workloads for future Artemis missions and beyond.
"Our intent with this unique human-machine interface technology is to make astronauts aboard any human exploration spacecraft more efficient and productive and to allow them to focus on the tasks at hand with fewer distractions," said Brian Jones, Lockheed Martin Chief Engineer for the Callisto project.
Callisto could streamline and expand access to vehicle telemetry for non-mission critical systems, such as spacecraft health and systems status. "We're not creating new telemetry, but we are potentially giving the astronauts on future missions a new method of accessing that telemetry without having to be tied to the crew console," Jones said.
The Artemis I mission to the Moon marks the beginning of a new era of human exploration into deep space, and onto Mars. The farther astronauts venture in space, the more self-reliant they will have to become.
"The crews will have to perform tasks on their own because they can't rely on the ground due to the time delays," said Rob Chambers, Lockheed Martin director of strategy for human spaceflight.
Callisto aims to take all the raw data and process it for the crew to use by voice control for situational awareness of their systems. "Callisto does this with a word or a glance," Chambers explained. "It's taking teleworking to a whole new level." 
Chambers sees the Callisto demonstration payload as a "pathfinder" for next-generation crews. "It's a new way of interacting not just with the cockpit of a spacecraft, but it could also show up in landers, in habitats or in rovers, and in the future, in Mars spacecraft and landers." 
Callisto got its name for a reason. In Greek mythology, Callisto was a favorite companion of the goddess of hunting, Artemis. That idea reflects another goal for the demonstration payload – providing a sense of companionship to make astronauts' jobs easier and more enjoyable.
One day, Callisto may also make astronauts' jobs more enjoyable by allowing astronauts to more easily communicate not only with mission control, but with loved ones as well. Callisto will also demonstrate its ability to play pre-recorded messages and videos designed to mark milestones or to deliver inspirational messages.
"That direct interaction with a friendly face through video – and also with a voice that sounds familiar like Alexa – will be psychologically beneficial," Chambers said.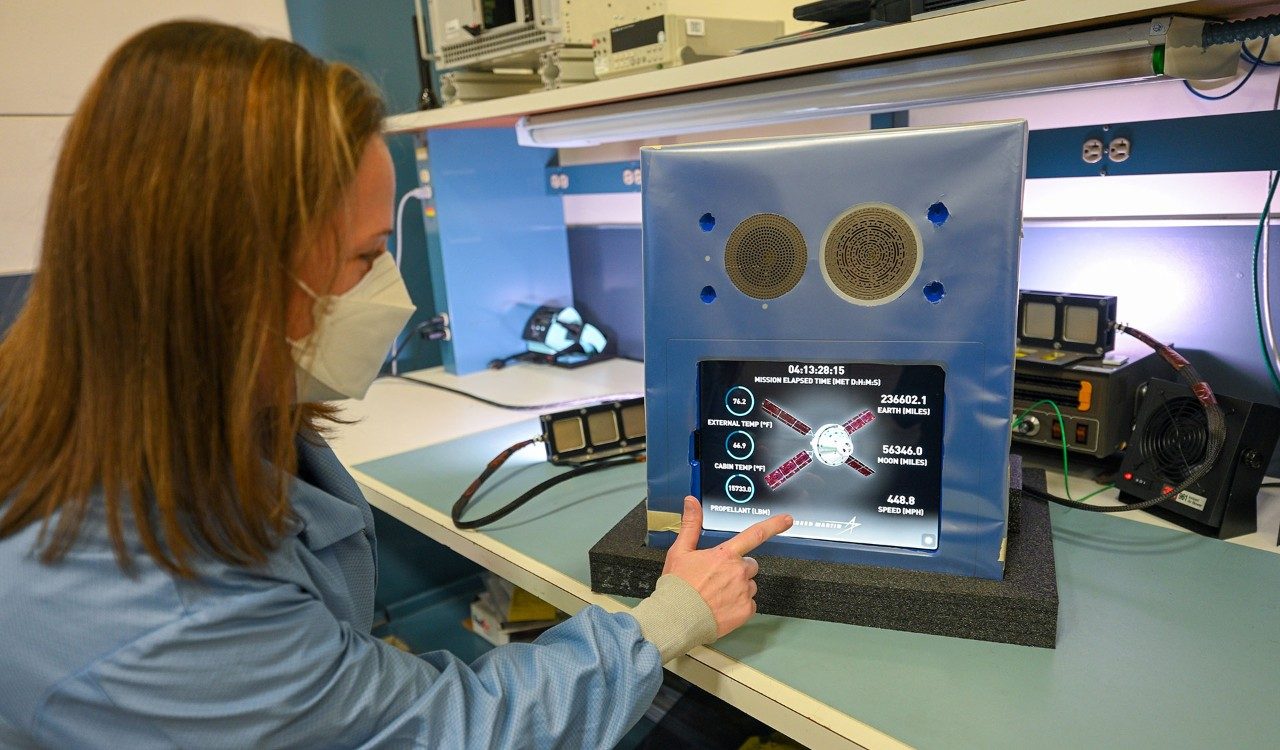 Inspiring a new generation
Callisto's voice and visual features is also expected to allow the public an unprecedented view of Orion's journey during Artemis I. Students, families and space enthusiasts will be able to follow the Artemis I mission online and through Alexa-enabled devices. Webex video conferencing capabilities offer opportunities for STEM education, including viewing sessions and remote classroom teaching events.
"Callisto is very photogenic," Chambers said, noting that Orion will have an array of cameras inside. "People will really feel like they are along for the ride."