Test Driving Tomorrow at Valiant Shield '22
June 21, 2022
U.S. Navy Photo by Petty Officer 3rd Class Alonzo Martin-Frazier
Test Driving Tomorrow at Valiant Shield '22
At one of the world's largest joint military exercises, commanders and analysts got a test drive of the battle management systems that will help keep forces ahead of tomorrow's fast-moving operations.
With thousands of U.S. military personnel and more than 200 ships, aircraft and ground vehicles, Valiant Shield 2022 is an ambitious and far-reaching exercise aimed at preparing our forces in the Indo-Pacific for what's next. With a focus on joint operations and rapid response to changing mission dynamics, Valiant Shield blends the real-world forces and technology of today with the advanced systems and simulated capabilities of tomorrow.
This year, battle management systems – the software that helps commanders track, manage and control complex operations in real-time – once again played a central role as the military sought to synchronize a vast range of operations across air, land, sea, and space.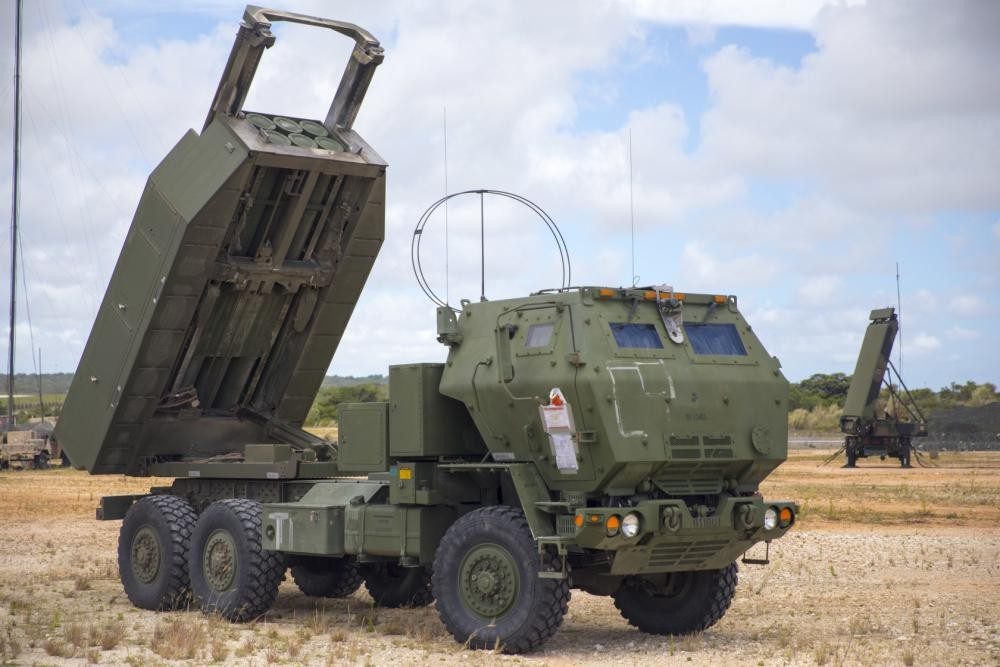 Photo by Cpl. Tyler Harmon
Cook breaks down the battle management process into three steps:
Today's battlespace is awash in sensors, from geostationary satellites and ground-based radar to the highly-precise sensors on the F-35, U-2, or Aegis destroyer. Those sensors provide oceans of data, but it's only useful if the network can make sense of it.

"Even with all of that data, analysts need to cut through the fog – and fast," explained Cook. "At Valiant Shield, we used the DIAMONDShield™ multi-domain command and control system to monitor existing blue and red force positions and optimize weapon-target pairings across the entire theater. As new threats emerged, DIAMONDShield automatically updated pop-up target data – a process that supports Dynamic Targeting – to help analysts monitor the operating picture in real time, determine the best course of action, and respond quickly."
Identifying a threat is only the beginning. Commanders at Valiant Shield had plenty of options, but needed to quickly understand what units were in a position to act, and which one was in the best position.
"If a pop-up threat suddenly appears, you have to know what friendly units are in range, what sensors can deliver targeting details, and who has the best chance of engaging that threat," said Cook. "During the exercise, DIAMONDShield used artificial intelligence to automatically analyze hundreds of potential scenarios, and present commanders with the best solutions. That way, analysts don't spend time chasing down data, and can focus on making the best decision quickly."
Execute with Speed, Precision, and Confidence: 
Once a course of action is selected, putting it into action takes precise coordination. Enter the Virtualized Aegis Weapons System (VAWS), a next-generation combat system born from the venerable ship-based Aegis system, but virtualized to run almost anywhere.
"At Valiant Shield, we integrated VAWS and DIAMONDShield to show how a multi-domain battle management system can rapidly turn plans into concrete action," said Cook. "VAWS connected to front-line units like the PAC-3® Missile Segment Enhancement (MSE) battery and High Mobility Artillery Rocket System (HIMARS) to transmit targeting data and detailed commands on maritime targets to land shooters. That happened digitally, so users didn't need to read coordinates over the radio."
Cook notes the team is taking valuable lessons home from Valiant Shield, and is already at work on improvements.
"As an industry partner, we are constantly trying to understand the most pressing needs, engineer solutions to them, and incorporate feedback on what we built," he noted. "The faster we can get that feedback, the faster we can turn around new innovations. Real-time feedback from the operators that live this daily is invaluable."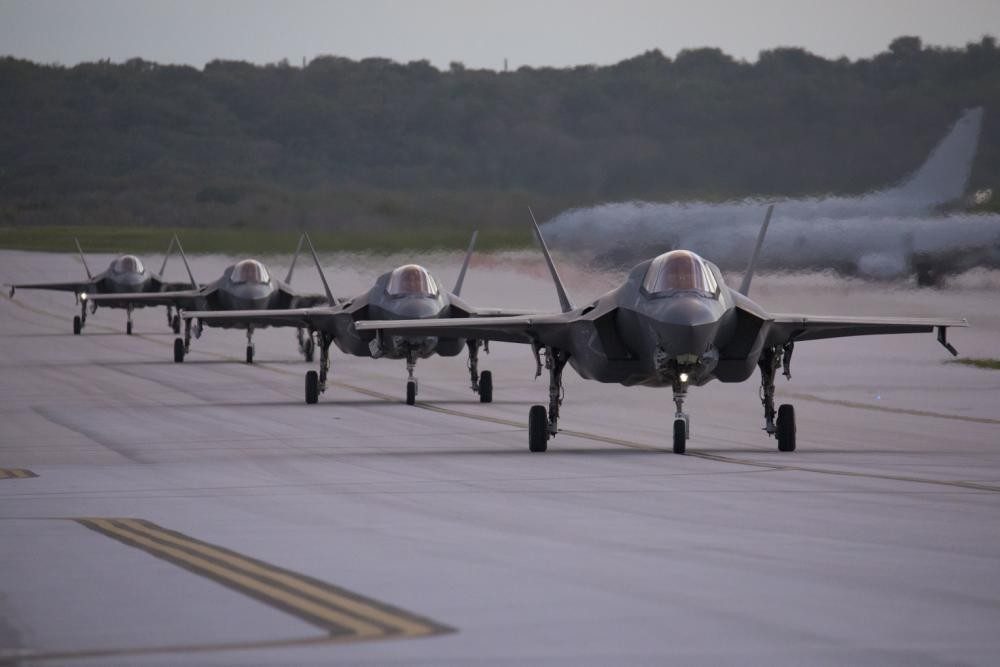 Photo by Cpl. Tyler Harmon
The team will use the experience and feedback to optimize trainings and improve the systems for the next exercise.
This is the fifth military exercise in which Lockheed Martin has partnered with the U.S. Indo-Pacific Command. Beginning in 2019 with Talisman Sabre and as part of the command's Pacific Deterrence Initiative, Lockheed Martin has participated in a series of exercises that have each demonstrated progressively expanded capabilities. Guided by its 21st Century Security vision to meet the warfighter's needs of the future, Lockheed Martin is helping to advance Joint All-Domain Operations goals to ensure the U.S. and its allies are always ready for what's ahead.