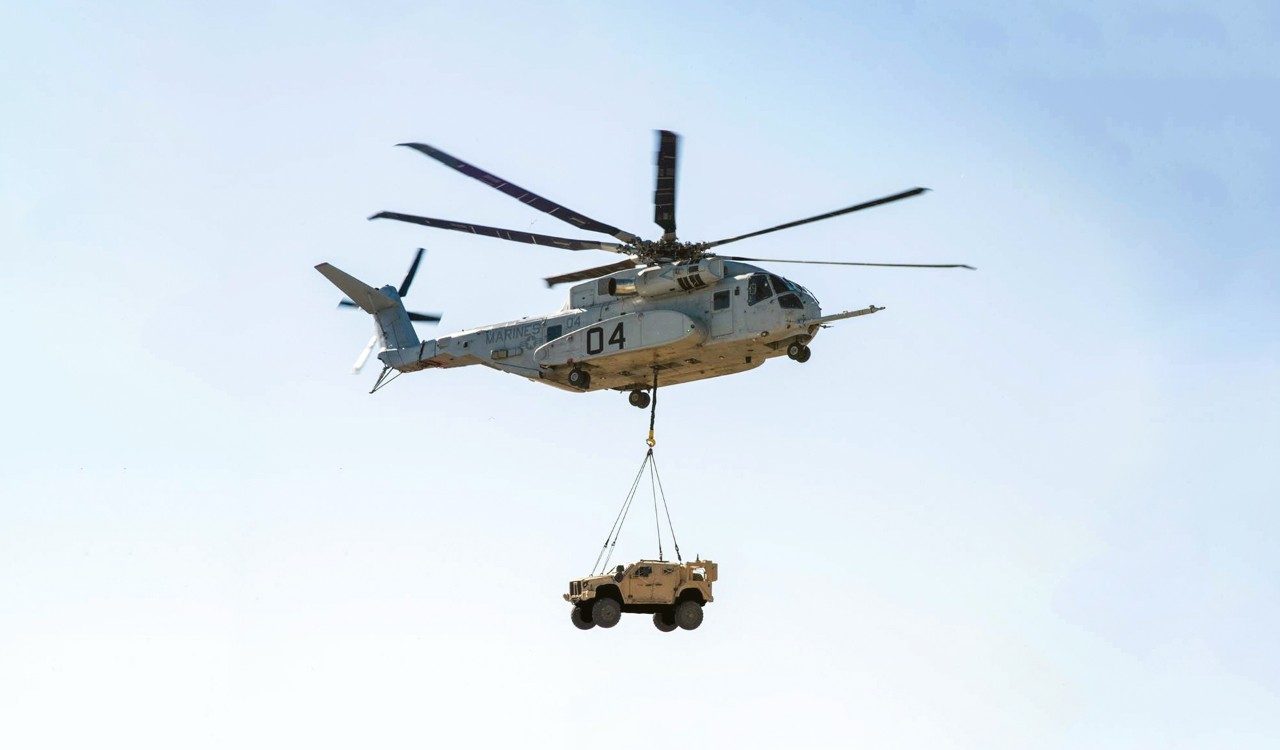 ILA Berlin Air Show

CH-53K Makes its International Debut

April 25 – 29 | Berlin, Germany | ExpoCenter Airport
In collaboration with the Naval Air Systems Command (NAVAIR), Sikorsky is bringing the CH-53K helicopter to ILA Berlin Air Show. This historic milestone marks the King Stallion's international debut, and the very first time this heavy lifter will display its capability to the German public. The aircraft's presence at the show reinforces our strong partnerships with our European allies and German industry. It also shows the helicopter is mature, in production and already demonstrating how it will provide the U.S. Marine Corps with the modern, unparalleled heavy lift capabilities needed to complete their rigorous missions.
Follow along at our Lockheed Martin and Sikorsky social media channels for all the action from Berlin!
A 50 YEAR LEGACY OF HEAVY LIFT SOLUTIONS
The CH-53K King Stallion advances Sikorsky's 50 years of manufacturing and operational success with its CH-53A, CH-53D/G, and CH-53E predecessors. Built to thrive on the modern battlefield, including shipboard operations, the CH-53K aircraft is designed to be intelligent, reliable, low maintenance and survivable in the most austere and remote forward operating bases.
The CH-53K helicopter has been designed and built to the exacting standards of the U.S. Marine Corps (USMC) and will serve as its critical land and sea based logistics connector. The new heavy lifter will allow the U.S. Marine Corps and international militaries to move troops and equipment from ship to shore, and to higher altitude terrain, more quickly and effectively than ever before.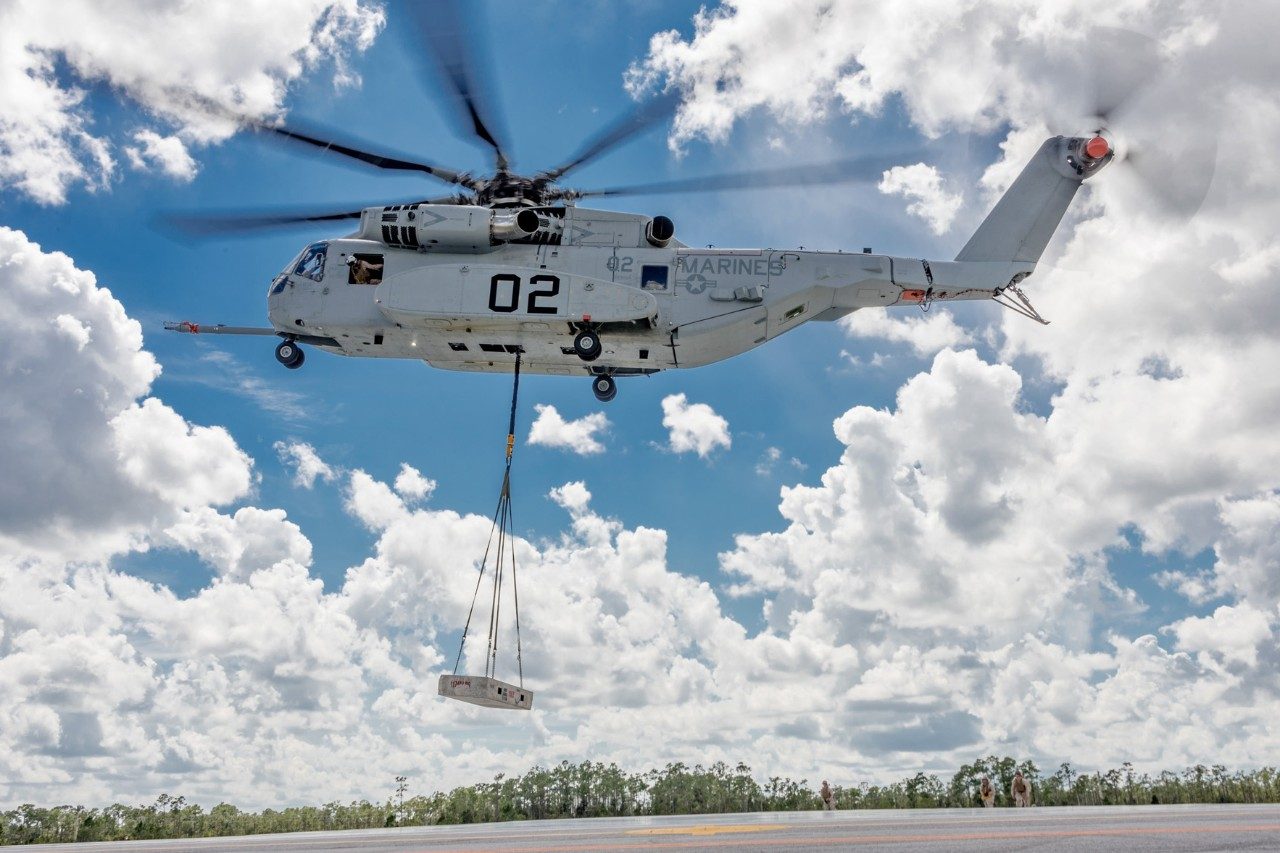 21ST CENTURY DESIGN
DESIGNED WITH STATE-OF-THE-ART DIGITAL TOOLS

FLY-BY-WIRE FLIGHT CONTROLS REDUCE PILOT WORKLOAD

HIGH-EFFICIENCY 4TH GEN COMPOSITE ROTOR BLADES

LOW-MAINTENANCE ELASTOMERIC ROTOR HEAD

Large Cabin

INTEGRATED VEHICLE HEALTH MANAGEMENT SYSTEM (IVHMS) LIFE-CYCLE MANAGEMENT

LIGHTER, STRONGER COMPOSITE AIRFRAME STRUCTURE

SINGLE, DUAL AND TRIPLE EXTERNAL CARGO HOOK CAPABILITY

POWERFUL NEW ENGINES
The CH-53K helicopter is the best choice for handling missions like humanitarian aid, troop transport, casualty evacuation (CASEVAC), support of special operations forces, and combat search and rescue (CSAR). No matter the mission, the aircraft provides the highest degree of safety for its crew and occupants in all conditions.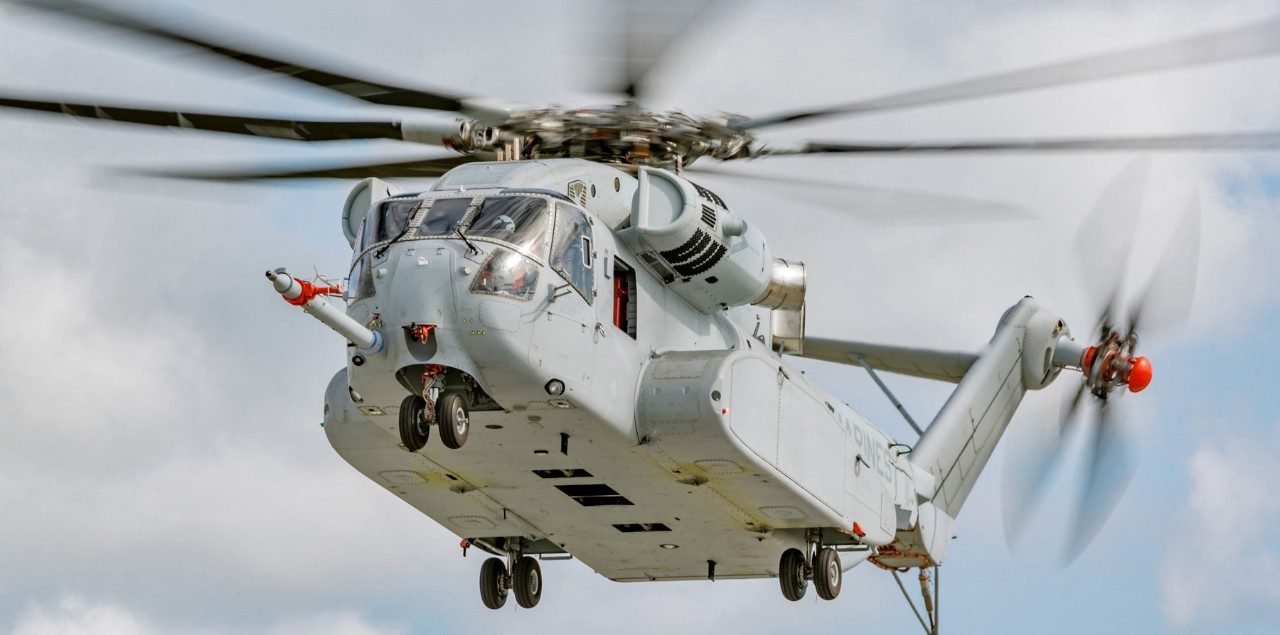 The CH-53K can carry a 12.200 kg/27,000 lb external load over 204 km /110 nautical miles in high/hot conditions (33°C/91.5°F at an altitude of 914m/3,000 feet), which is more than triple the external load carrying capacity of the CH-53E aircraft.
A Cabin for All Heavy Lift Missions
With its external lift capabilities, and a wider cabin (30 cm/12 in), the CH-53K is the ideal choice for transporting more cargo or troops with fewer trips. The larger cabin is able to carry 463L pallets and High-Mobility Multipurpose Wheeled Vehicles (HMMWVs) which offers flexible configurations for maximum mission effectiveness, and facilitates loading/unloading of cargo without reconfiguring and removing troop seating.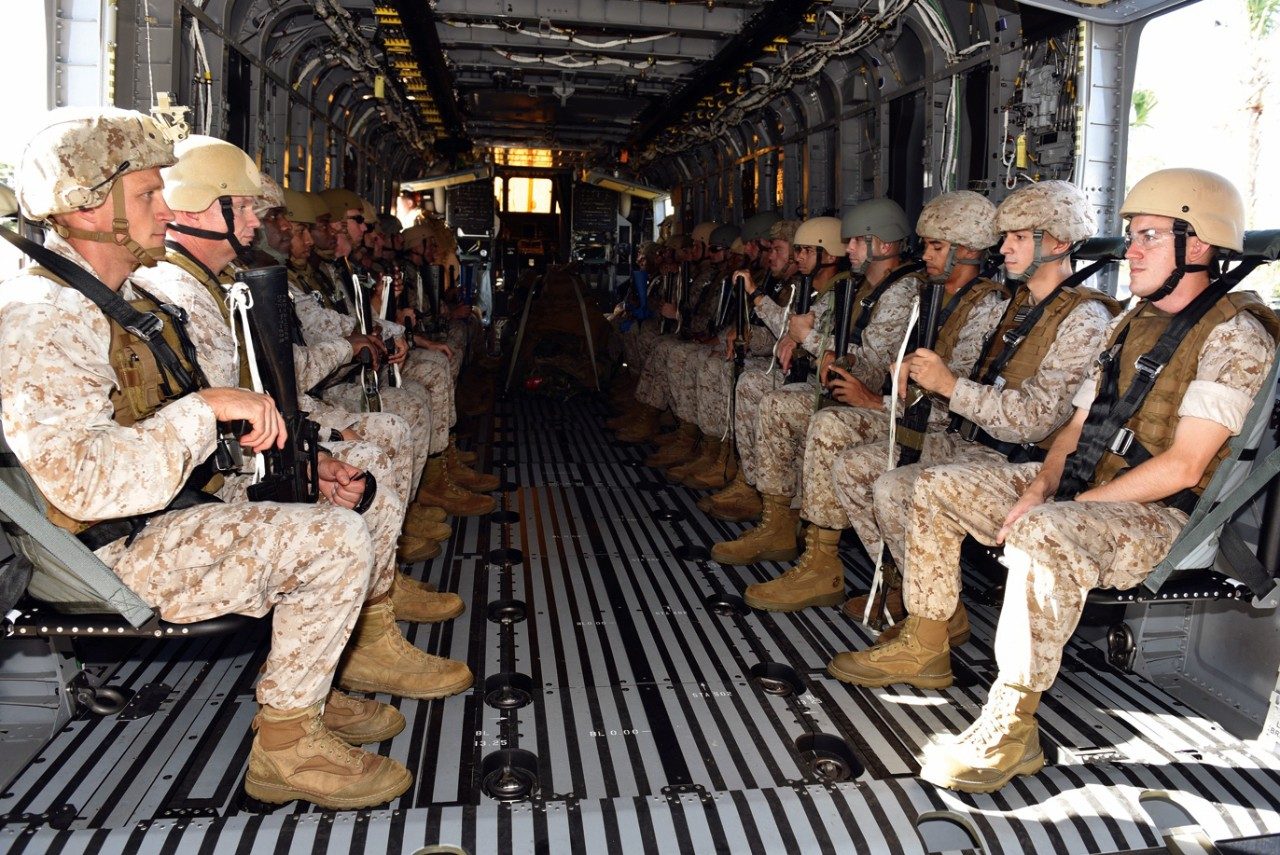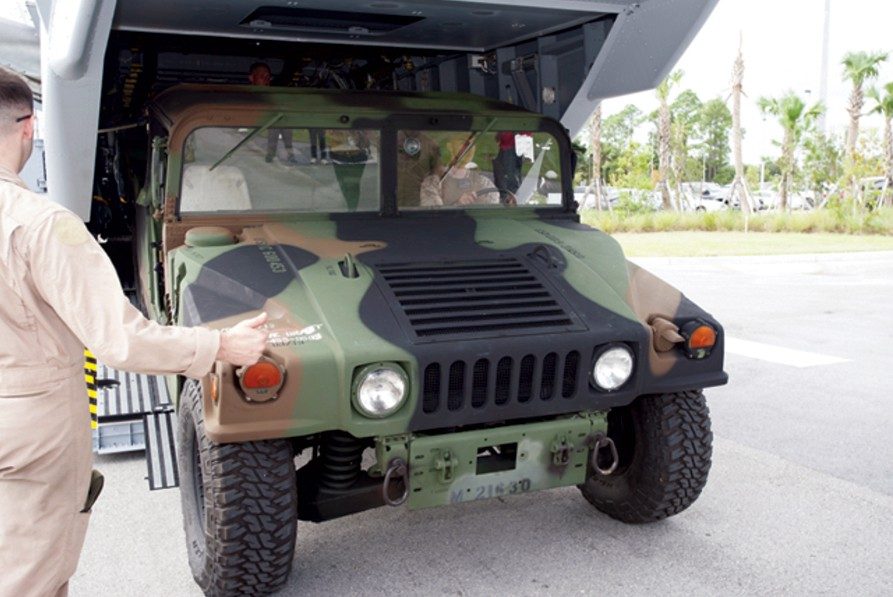 See the King Stallion Take Flight
Built in Connecticut.

Built in Connecticut, the Sikorsky CH-53K is the latest in the Company's proud helicopter legacy. Sikorsky, a Lockheed Martin company, takes pride in the vital role that manufacturing in America plays in improving lives around the world.