A New Dawn for Deep Space Technology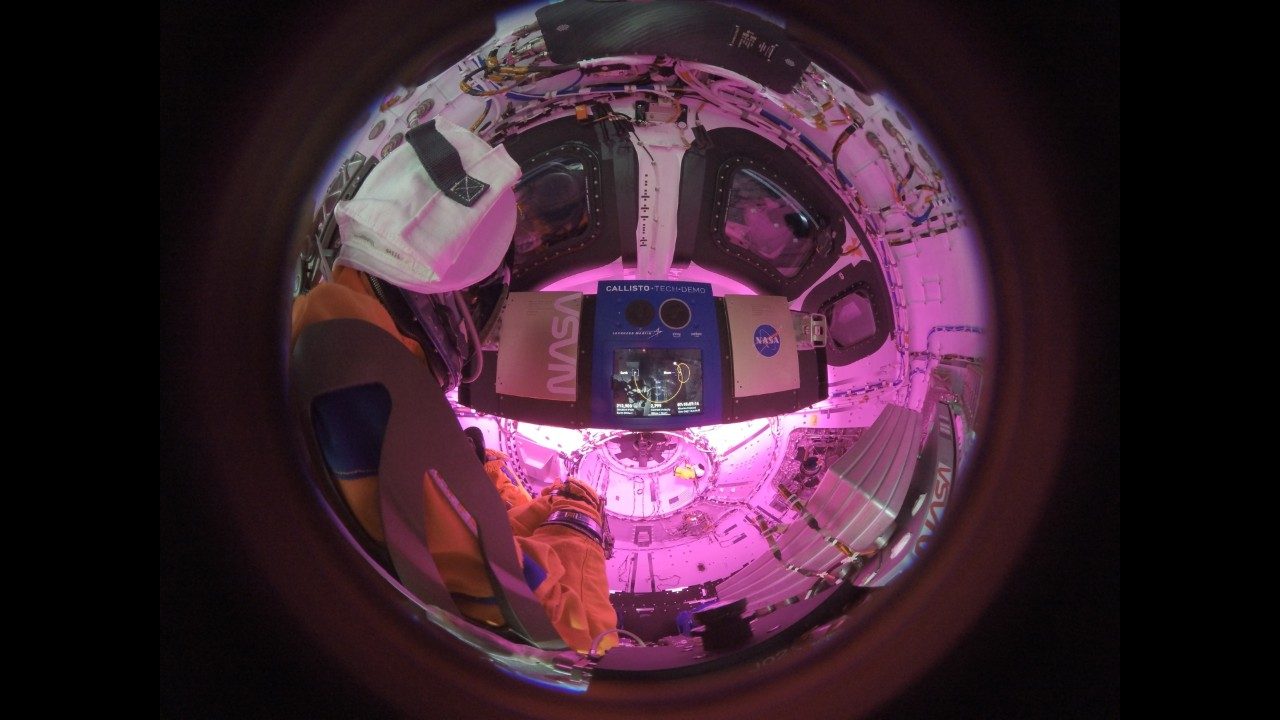 NASA's Orion spacecraft flew around the Moon during the uncrewed Artemis I mission, which launched aboard the powerful Space Launch System rocket. As part of a technology demonstration, Lockheed Martin installed a unique, vehicle-connected crew interface technology demonstration, which includes Amazon's Alexa voice-activated virtual assistant and Webex by Cisco, a video communication and collaboration software tool. 
Callisto® demonstrated how voice technology, AI and portable tablet-based video conferencing can help improve efficiency and situational awareness for those on board the spacecraft, providing access to real-time mission information and a virtual connection to people and information back on Earth. Its goal is to explore how these commercial technologies may support astronauts on future deep space missions to the moon and beyond.
Virtual Crew Experience
Over the course of the Artemis I mission, Callisto® partners invited specially selected members of the public to become virtual crew members who had their very own experience with Callisto® in order to test how the technologies may assist astronauts on future Artemis missions. From STEM teachers to celebrities to members of the media, these personalities and influencers acted as virtual crew, interacting with the payload aboard Orion from Mission Control Center at NASA's Johnson Space Center. 
Sarafina Nance
Science Communicator and Astrophysicist
John Culberson
Former U.S. Congressman
Alanah Pearce
Video Game Writer and Content Creator
Lockheed Martin STEM Session
Million Girls Moonshot & Girls, Inc.
Actress and Producer, Known for role as Katherine Johnson in the film Hidden Figures
Send a Message to Callisto®
During the Artemis I mission, we invited you to send a personal message to Callisto®. We received an overwhelming number of submissions and were able to display approximately 700 messages. While we couldn't show every submitted message, we want to give our sincerist gratitude to everyone who sent a message to Callisto® to help us test the capabilities of this technology demonstration.
Comments were reviewed and those that were approved were sent to Callisto® over the Deep Space Network. During operational payload activations, comments were scrolled and recorded as frequently as possible. Replay videos of selected messages from inside the Orion spacecraft are being made available where you'll have a chance to spot your message as it flies to, around and back from the Moon.
Messages from Earth Replay Videos
A Collaborative Partnership

Callisto® is a collaboration between Lockheed Martin, Amazon and Cisco. The custom, space-grade hardware features innovative technology that allows Alexa to function without an internet connection and Webex to provide a video-conferencing function that is quite literally out of this world. 
The Callisto® technology demonstration payload has been integrated into the Orion spacecraft for NASA's Artemis I uncrewed mission to the Moon and will test and demonstrate potential uses of technology for deep space voice and video communications.