Lockheed Martin's relationship with Saudi Arabia began in 1965 with the first delivery of the Kingdom's C-130 Hercules airlifter. Since then, our business has diversified to other security solutions such as integrated air and missile defense, and maritime and civilian applications such as satellite communications, air traffic control and energy solutions. With more than 50 years of experience as a trusted government and industry partner with the Kingdom, our presence in the country is focused on supporting economic diversification and the realization of the national objectives defined in the Saudi Vision 2030 development plan, through the deployment of technological solutions that promote long-term growth.
"Our goal is to deliver advanced technology and security solutions to the Saudi government and commercial sector in support of Vision 2030."

Joseph Rank, Chief Executive for Lockheed Martin Saudi Arabia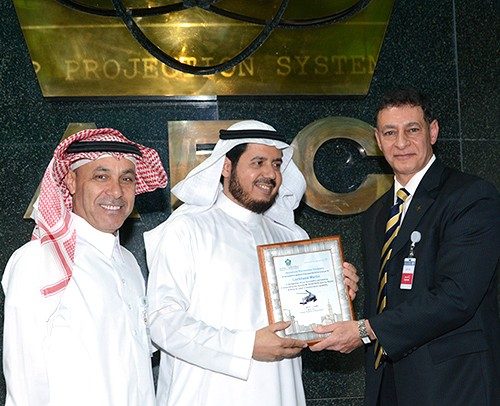 Today, Saudi Arabia is home to one of the largest fleets of Hercules airlifters in the world. We've significantly expanded our presence in the Kingdom, as we develop partnerships that have created local jobs in the security, aerospace and commercial sectors. That expansion continues today. In 2016, we officially opened our new sustainment facility, where advanced sensor systems for Saudi Arabia's fleet of F-15 aircraft will be repaired. The new center is a collaboration with one of Saudi Arabia's leading electronic engineering firms, Advanced Electronics Company, and represents one of many valuable partnerships – partnerships that, together with our training programs, help to unleash the energy and creativity of the Saudi people.
Saudi Vision 2030 includes a directive for the Kingdom's defense industry to be localized. In support of efforts to build a robust national industrial base, Lockheed Martin supports the achievement of the country's security ambitions through various strategic partnerships with leading Saudi companies. 
Arabsat and King Abdulaziz City for Science and Technology (KACST) selected Lockheed Martin to build Arabsat 6A and Hellas-Sat-4/SaudiGeoSat-1. Both satellites are built on a modernized A2100 common platform.
The C-130 has been in the Kingdom since 1965. Today, Saudi Arabia has the distinction of operating one of the world's largest fleets of Hercules airlifters. In 2016, the Kingdom received its first two KC-130J Super Hercules aerial refuelers, bringing proven and unmatched capabilities to one of the most recognized C-130 operators in the world.